The academic year is reaching its end, but the Media Lab Conversations series is still full-speed ahead. Our two upcoming events are open to the public; please join us here at the Lab for what promise to be serious and thoughtful discussions. If you can't attend in person, you can participate via webcast and on Twitter with hashtag #MLTalks.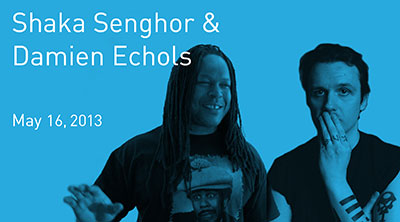 On May 16, in collaboration with the Boston Book Festival, we welcome Media Lab Director's Fellow Shaka Senghor, who will be in conversation with Damien Echols. Their conversation will be moderated by Bob Oakes, host of 90.9 WBUR's Morning Edition. A compelling writer and speaker, Shaka Senghor's story—which includes 19 years in prison—has become a tale of redemption and atonement. Damien Echols spent 19 years on death row after his murder conviction as one of the West Memphis Three. After his release in 2012, Echols wrote his memoir, Life After Death. This event is ticketed, with a portion of the proceeds going to support the Prison Book Program. More information about tickets is available.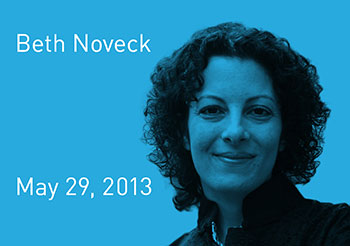 On May 29, we welcome Beth Noveck. Professor Noveck's work focuses on scholarship, activism, and teaching on the future of democracy in the 21st century. Specifically, her work addresses how we can use technology to create more open and collaborative government. With a grant awarded to New York Law School from the John D. and Catherine T. MacArthur Foundation, she is collaborating with colleagues to create a research network on the impact of technology on democratic institutions. She'll discuss these and other topics with Media Lab Director Joi Ito.